Stretch the Limits of Your Imagination
Join our community of performers living and working in the birthplace of jazz and America's first city of opera. Here, technical mastery meets expressive artistry.
We mentor students to develop professional-level skills and perform in local venues while completing liberal arts coursework.
This well-rounded background makes alumni more versatile and marketable for careers in the digital age.
---
Degree Programs
Bachelor of Music; Master of Music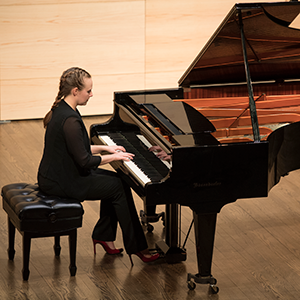 Study music in the creative and culturally rich environment of New Orleans: the birthplace of jazz and America's first city of opera.
We offer a Bachelor of Music degree in the following disciplines: Composition, Jazz Studies, Vocal Performance, Elective Studies, Music Industry Studies, and Instrumental Performance, including: Guitar, Piano + Organ, Strings, Winds + Percussion
We also offer a Master of Music in Performance.
All degrees are open to both classical and jazz concentrations.
Music Education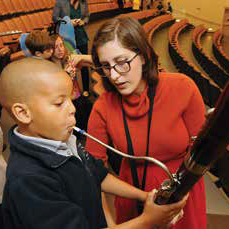 Loyola's music education program is designed to help you develop your gifts and talents to become both a musician and a teacher. At Loyola, you'll have the opportunity to learn from a highly distinguished faculty and a cohort of students passionate about teaching.
We offer both a Bachelor of Music Education degree and certification-only programs.
Music Therapy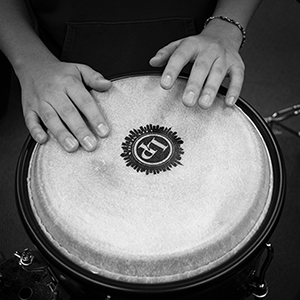 When it comes to therapies that promote wellness, alleviate pain, manage stress, and more, music is one of the best. And when it comes to music therapy programs, Loyola's was one of the first. Founded in 1957, it's an endorsed education program of the American Music Therapy Association, Inc.
We offer undergraduate and graduate degrees in Music Therapy.
Theatre Arts and Musical Theatre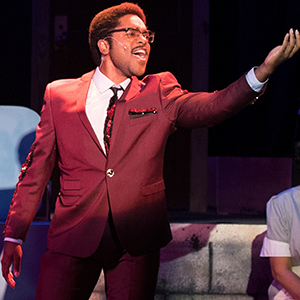 In Theatre Arts and Dance, our mission is to help you find your role of a lifetime. Whether you're more comfortable on stage or behind the scenes, our broad curriculum in the dramatic arts will ensure that you develop or enhance a sense of artistic and personal discipline, responsibility, and a life-long commitment to theatre.
We offer the following Bachelor of Arts degrees: Theatre Arts; Theatre and Musical Theatre; and Theatre with a Business Minor.
---
Subscribe to our Newsletter
Never miss a School of Music & Theatre Arts performance or event! Click here to sign up for our weekly newsletter.
Part of the College of Music and Media
Your classmates will be musicians, actors, dancers, singers, artists, filmmakers, journalists, designers and leaders in PR and advertising. 
You will explore and learn from the city of New Orleans, an internationally known diverse community for the arts.
At LCMM, you'll develop your creativity and witness the impact of your ideas on other people and on your community.